HOW VAMOUSSE® WORKS
SCIENTIFICALLY PROVEN TO KILL 100% OF HEAD LICE AND EGGS
Here you'll find everything you need to know about how Vamousse® works and how you should use it to kill head lice and eggs.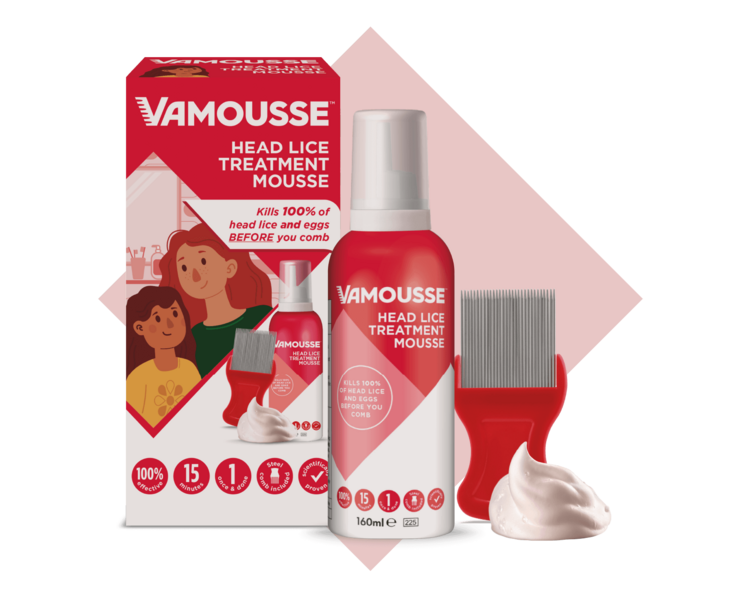 NOTHING ELSE IS FORMULATED LIKE VAMOUSSE®.*
Vamousse® kills head lice and eggs in one treatment using natrum muriaticum (sodium chloride). Traditional head lice treatments kill adult head lice using a pesticide-based neurotoxin, but they have limited ability to kill eggs (nits). This means a second treatment is required 7–10 days later.
Vamousse® kills head lice and eggs in one application. The protective lipid layer is weakened, optimising the activity of natrum muriaticum to kill the head lice and eggs by dehydration.
HOW TO USE VAMOUSSE®
Vamousse® is scientifically proven to kill 100% of head lice and eggs with one simple application.
Start with DRY hair
Separate hair into sections with clips
Shake can well
Part a section of hair into a 1-inch section, focus the nozzle tip at the scalp and apply a generous amount of mousse along the length of the hair
Pay special attention to nape of neck and behind ears
Important: Saturate all hair and scalp, massaging the mousse to break down the foam, thoroughly soaking the hair
To be effective, all head lice and nits must be contacted. Depending on length of hair, the full can may be needed
Repeat process until all sections of hair are saturated and wait 15 minutes
WAIT 15 MINUTES WHILE VAMOUSSE® WORKS
REMOVE HEAD LICE AND EGGS (NITS):
Although dead, nits remain attached to the hair
After the 15-minute treatment, use the enclosed comb to remove dead head lice and nits from the wet hair
Working with a 1-inch section of hair, insert the comb against the scalp, and pull through to the end, wiping on a disposable paper towel after each stroke
If hair dries, apply more product to ease combing
Repeat combing if necessary
Shampoo and towel dry hair
Suitable for adults and children 2 years and older.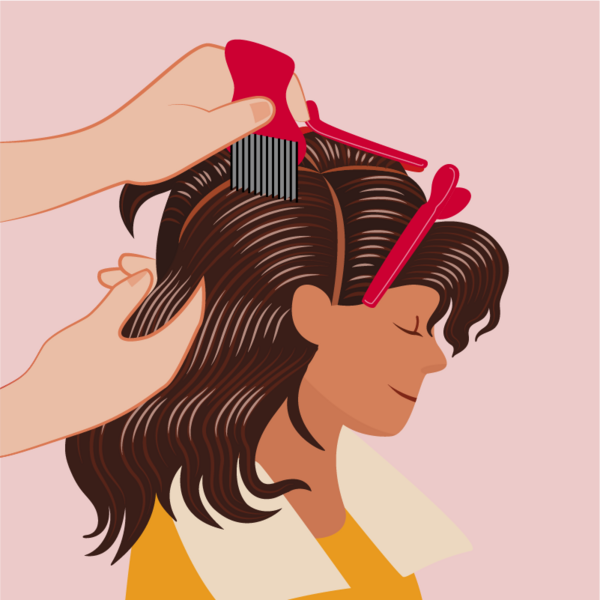 Comb out dead head lice and nits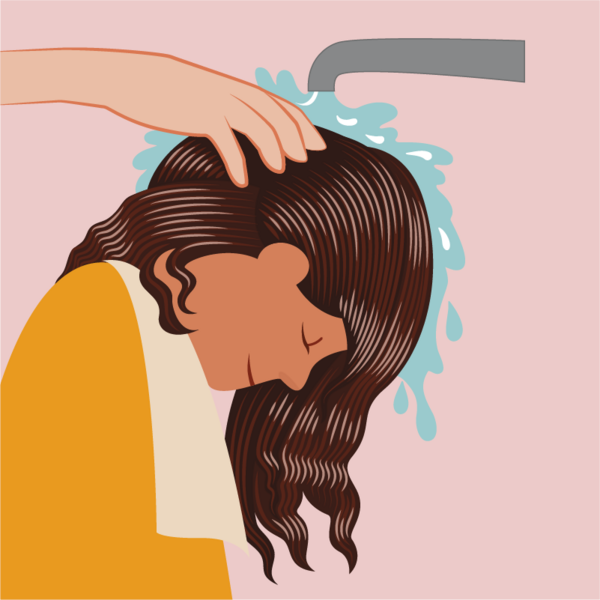 *A comparison of competitor products has shown that no competitor products have the same formulation as Vamousse® Head Lice Treatment