SIGNS OF HEAD LICE
The most common sign of head lice is itching – this is due to an allergic reaction to the bite/saliva of the head lice.
Some people with head lice don't experience itching initially (or ever!), so it's very important to check all family members, whether they complain of itching or not.
Even though head lice are small, you can see them and their eggs (nits). Here's what to look out for: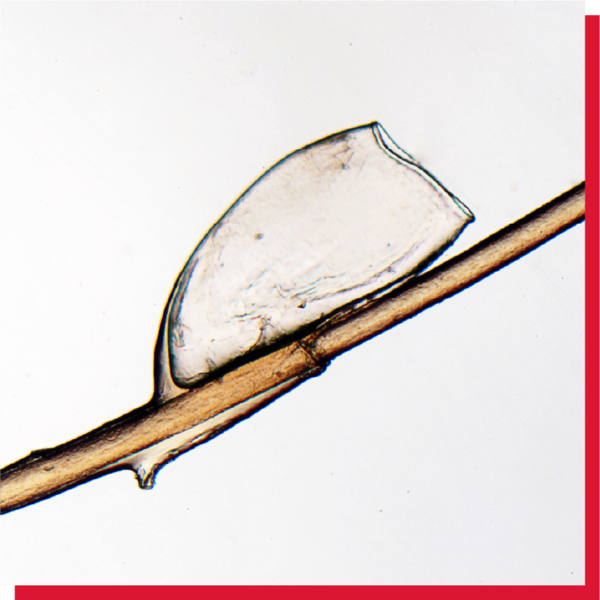 Head lice eggs (nits) look like small yellow, tan, or brown dots before they hatch. They're usually on hair shafts close to the scalp and look a bit like dandruff, but aren't removed by brushing or shaking them off. After hatching, the remaining shell looks white or clear and stays attached to the hair shaft – this is when it's easiest to spot them, as the hair grows longer and the egg shell is moving away from the scalp.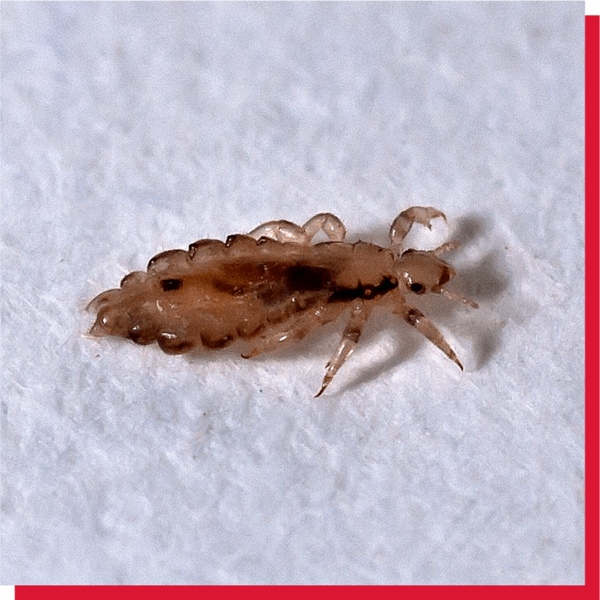 Adult head lice and nymphs (baby head lice): adult head lice are no bigger than a sesame seed, and are greyish-white or tan coloured. Nymphs are smaller and become adult head lice 1–2 weeks after they hatch.
It's more common to see nits than adult head lice in a child's hair.
HOW TO CHECK FOR HEAD LICE IN FOUR EASY STEPS: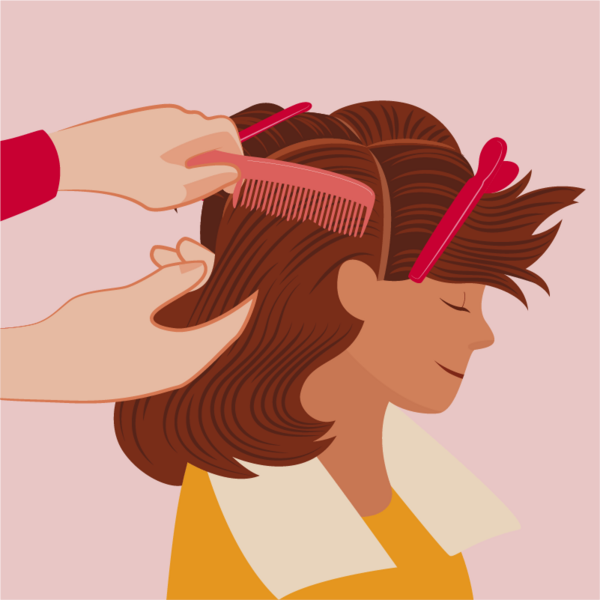 1
Under a bright light, part your child's hair and watch for movement, as head lice will quickly travel away from the light. Using a nit comb, start at the scalp and work your way to the end of your child's hair. It may help to drape a cloth or towel across your child's shoulders. This will catch any head lice that may fall off while searching.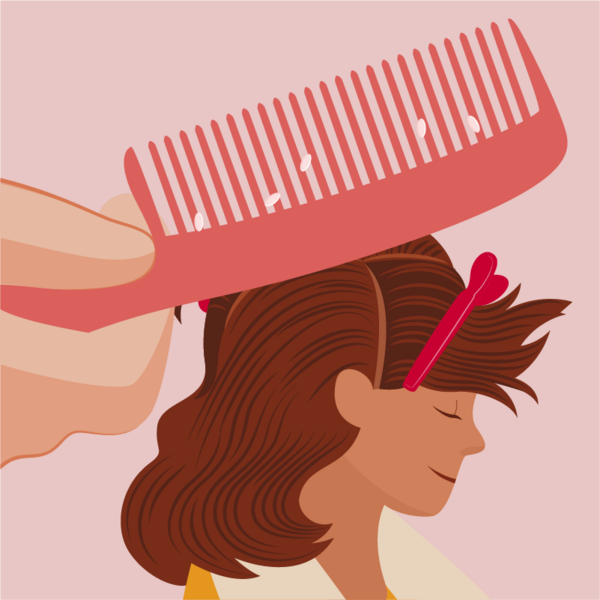 2
Examine the comb after each stroke. Adult head lice are light brown and their bodies will be about the size of a sesame seed. Nits may be brown, yellow, or white. Also look for eggs stuck to the hair shaft near the scalp; they are about the size of a poppy seed. They often look like dandruff that can't be easily removed.
3
Pay particular attention to the back of the neck, behind the ears and your child's fringe to the crown of their head. Recently laid eggs are nearly transparent, so it's helpful to examine hair from different angles.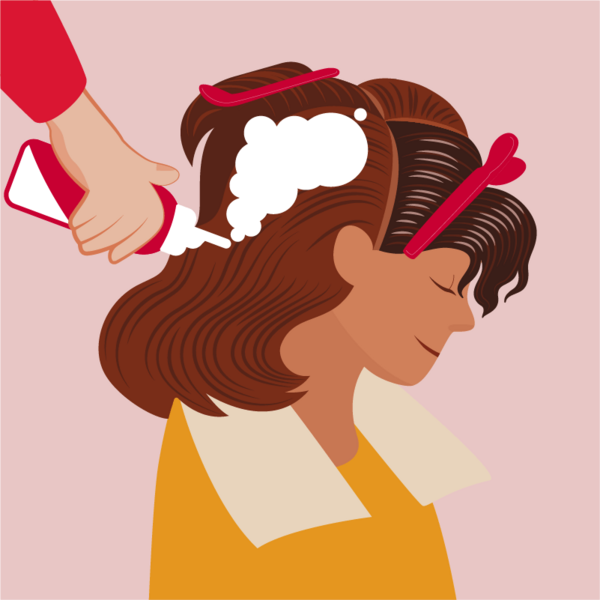 4
If head lice are present, rinse the comb to remove any head lice that may have been picked up, and immediately implement head lice treatment to eliminate an infestation effectively and safely.