HEAD LICE
TREATING HEAD LICE
To get rid of head lice, you need to focus on two important aspects:
• Kill the head lice that are living
• Kill the head lice eggs waiting to hatch
A good treatment attacks the full life cycle of adult head lice and eggs, to decrease the hassle and risk of spreading head lice throughout your household.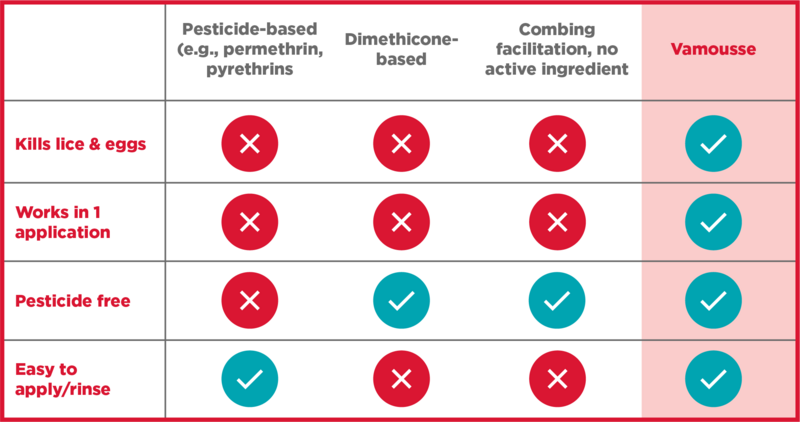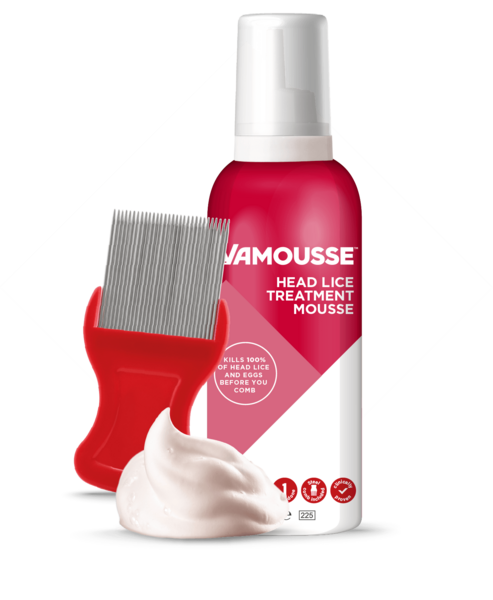 VAMOUSSE® HEAD LICE TREATMENT MOUSSE
Vamousse® kills head lice quickly and effectively. The ingredients isopropyl myristate and isopropyl alcohol produce a synergistic effect that has been scientifically proven to lead to 100% mortality of head lice.
This unique formulation is what separates Vamousse® from other head lice control treatments that have a physical mode of action.
For more information about Vamousse® and how it works, click here